20 August 2010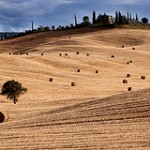 A little blog post to tell you more about what we at SOS Open Source are working on this summer.
Here's what we are working on right now:
Open Source Project Management tools. STATUS: we are currently developing a prototype for our customer based on our tool of choice (Redmine). We plan to ship the final customized version in September-mid October. We hopefully be able to share our plug-ins and enhancements before the end of October.
SOS Open Source 2.0. STATUS: we plan to bring SOS Open Source to a web 2.0ish life in the fall. The next release will be able to dig into more forges and – more important – will make easier and faster to qualify open source projects (we expect to go down from the actual 30 minutes per assessment to 20 minutes).
Open Source Software Wiki. STATUS: we are about to analyze a commercial open source wiki software, we plan to share our findings within the next month.